We all know this already: dating is hard. We've been through it, we have experienced it and now we can honestly say that it is not the easiest thing to do. However, when it comes to famous people from Hollywood, things get even more complicated.
That is because you are in the spotlight all the time, so when everyone is looking to find out all the gossip about your life, it's almost impossible to have a private relationship or even break up.
For as long as there have been celebrity love stories, there have been scandalous love triangles that followed. After all, the heart wants what it wants. Commitment is hard, especially when you are an A-list celebrity. That's why Hollywood is filled with all kinds of love triangles. Let's discover 6 such famous and juicy love triangles.
Johnny Cash, Vivian Liberto, and June Carter
In conformity with the Los Angeles Times, the musician Johnny Cash met author Vivilian Liberto in 1951, in San Antonio, at a roller-skating rink. We can say that everything looked like a cute love story until Cash had to join the United States Air Force in Germany.
They had been sending each other love letters for three years and after that, they decided to get married. It looked like they had a good relationship, given the fact that they had four kids together.
However, after Cash made it big, he started to go on tours a lot. Unfortunately, fame came to him with other problems as well, because he began having drinking and drug abuse issues.
While he was on tour, he met June Carter with whom he began an affair. Soon after he started his new relationship, his wife filed for divorce. Later on, the singer married Carter, and they stayed together until Cash died in 2003.
To this day, the love story between Cash and Carter is considered to still be one of the best.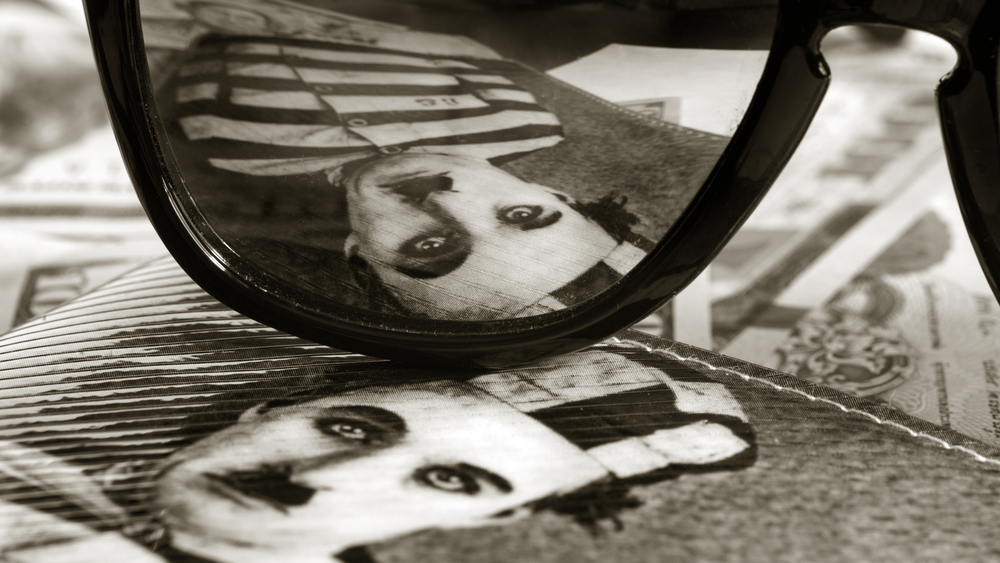 Charles Chaplin, Oona O'Neill, and Joan Barry
Even though Charles Chaplin is seen as a Hollywood legend, everyone knows that he had a controversial preference for young women. You might not know that Chaplin rarely dated a woman who was over 18 years old. He was also married four times over the course of his life.
He didn't shy away from the huge age gap between him and the women he liked. For example, he met Oona O'Neill when she was 18, and he was 54. After a while, she became his fourth and last wife.
They married while he was in the middle of a messy paternity test court case with actress Joan Barry. Regardless of the immense age difference between them, they had eight children together.
Eddie Fisher, Debbie Reynolds, and Elizabeth Taylor
Debbie Reynolds and Elizabeth Taylor went to school together at MGM and became good friends. When Elizabeth married her third husband, Mike Todd, Debbie and Eddie were the maid of honor and best man. So, needless to say, the four were close friends.
Sadly, a short time after the wedding, Todd died in a plane crash. That's when Taylor turned to Fisher and Reynolds for comfort. However, things weren't happening in everyone's favor, because the beautiful actress and Fisher started to fall in love with each other. The man left Reynolds and married Taylor a year after her husband passed away.
They had been together for 5 years until they decided it was time to go their separate ways. Unfortunately, Taylor and Reynolds didn't repair their friendship until many years after the breakup.
Before Elizabeth's death in 2011, the two women worked together on a movie that was called "These Old Broads".
Frida Kahlo, Diego Rivera, and Nickolas Muray
Even though the Mexican painters Frida Kahlo and Diego Rivera had an open relationship, they would both become very jealous when they would find out about the other's indiscretions.
Shortly after Kahlo married Rivera, she began an affair with photographer Nickolas Muray, that lasted almost a decade. They called it quits when Muray realized that Frida never wanted to marry him.
Frida and Diego first married in 1929, but they filed for divorce in 1940. However, they loved each other very much, even though they had many affairs, and decided to try and become husband and wife one more time, in 1941.
Frank Sinatra, Ava Gardner, and Nancy Barbato
Frank Sinatra first married when he was only 19. The lucky lady was Nancy Barbato. When in 1950 it became public knowledge that Sinatra was having an affair with high-profile Hollywood actress Ava Gardner, Nancy and Frank separated.
Sinatra and Gardner married only a few days after his divorce was final, but their marriage was never easy. They were both possessive and jealous, with short tempers. Their marriage lasted seven years.
If you didn't know this already, there are a few juicy gossip stories regarding Frank Sinatra and Ava Garnder's relationship. For example, his wife was really good friends with actress Lana Turner, but there are a lot of people who said that these two beautiful women were more than just friends.
A few years before she passed away, Ava Gardner, who was suffering from a drinking addiction, told the writer Michael Thornton off the record that she was indeed attracted to women, but she didn't want to confess, due to her MGM contract. It was forbidden to do anything that could've affected the studio's image, and being bisexual was one of them.
She admitted to the fact that she was in love with Lana Turner and even her ex and last husband, Frank Sinatra, saw them with another actress and got mad. The incident became public, but the women never told the truth. She said that there were times when people weren't allowed to express their feelings and desires without being judged for it.
Marilyn Manson, Dita Von Teese, and Evan Rachel Wood
After four years of dating and being two cute love birds, singer Marilyn Mason married the burlesque star, Dita Von Teese, in 2005. Their marriage lasted a lot less than their dating life before saying their vows because Von Teese filed for divorce after a little over a year of marriage.
Shortly after their breakup, Marilyn Manson started to date actress Evan Rachel Wood. Unfortunately, many people called her a "homewrecker" because of that.
In January 2022, the actress stated something that she kept a secret for a few years. In a new documentary called "Phoenix Rising", she said that she was abused on-camera by her boyfriend. This happened in 2007 while being on the set of a music video.
Wood and Manson were filming a clip for one of his songs, "Heart-Shaped Glasses". The star stated that they previously talked about simulating an intimate scene, but once the cameras started rolling, everything happened for real. Evan Rachel Wood said that she didn't say anything, because she was taught to keep quiet and do what she's told.
TAKEAWAY 
So, it seems that especially in Hollywood marriage and love are not always easy or fair. Sometimes love triangles just happen, and when you are famous, everyone wants to know every little juicy detail about how things go down.
Have you ever heard about any of these popular love triangles from Hollywood? What do you think about these? Which one of these people is your favorite star? We are very curious about your opinions so make sure to let us know by leaving a comment in the section down below!
Attachment Styles and Their Powerful Role in Adult Relationships